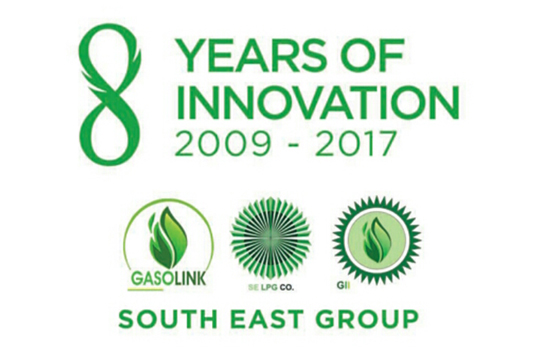 29 Nov

Celebrating 8 Years of Innovation

South East Autogas Corp., was founded in 209 with the vision of being the leading provider of LPG and LPG related services in the country.
With your support, our business have grown and diversified into different markets, such as LPG Equipment, PE Piping System, Fuels, Automotive and Industrial Lubricants, Building Materials, Machine to Machine (M2M) Applications and ENgineering Services. We have partnered with different companies in USA and all over Europe, who are in the forefront of introducing innovative products in their respective industries. From Sout East Autogas Corp, we are now known as South East Group.
This yearm we celebrate our 8th Anniversary and we would like to express our utmost gratitude to you, our dear partner, for being with us throughout the years.
Thank you for your trust!