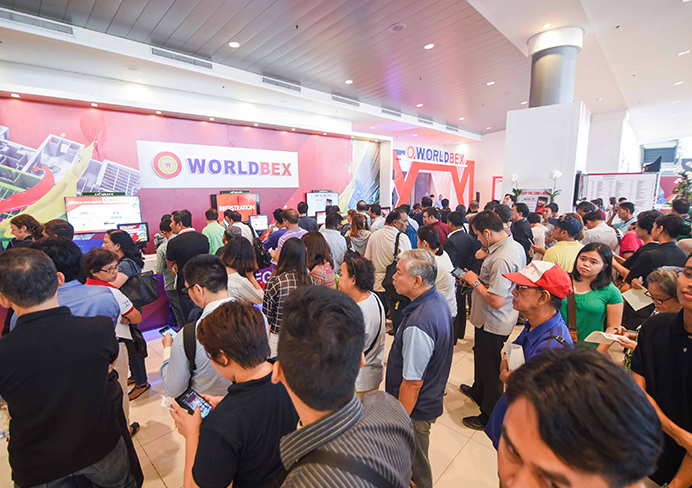 09 Mar

Come Visit MotulTech at the 23rd WORLDBEX

WORLDBEX is holding its 23rd Philippine World Building and Construction Exposition, an event that will show exhibitors' products such as building materials, lighting systems, landscaping accessories, DIY home improvements, construction materials and many more.

Xaint Lubrications Specialist is glad to announce that we will be one of the exhibitors at WORLDBEX this upcoming March 14-18, 2018 at not just one, but three mega venues: World Trade Center Metro Manila, Philippines Trade Training Center and SMX Convention Center from 10AM to 8PM. Our booths are located at 299-300 and 305-306

Founded in 2017 under the South East Group of Companies, we are the authorized Philippine agent of MotulTech; a French company that produces premium quality and state of the art European Technology for Heavy Duty, Marine, Industrial Lubrication, Metal Working Fluids and Specialty Greases. It is a high-performance lubricant brand since 1853, that is present in more than 100 countries. We provide high-quality products for motor oils and industrial lubricants.

We will be showcasing our Motul products; such as SAFROTATE 68, their premium ash less lubricant for gas, water and steam turbines and even for turbo compressors. Rubric RU32, multipurpose oils for lubrication for any type of highly stressed gears, machine tool slides and hydraulic systems. FRIGOLIS N, a high-quality oil painter blended from highly refined naphthenic base, designed for the lubrication of ammonia and gas.

Asides from what was all said, we have much more to showcase at our exhibit, so visit us at our WORLDBEX booth this March 14-18, 2018. See Xaint Lubrications Specialists at booth 299-300 and 305-306. See you there!